We are currently studying the book of 1st Kings
If you are planning to visit us and would like to follow along with us in our study, please check our Events Page to see where we are in this study. To download the current lesson, CLICK HERE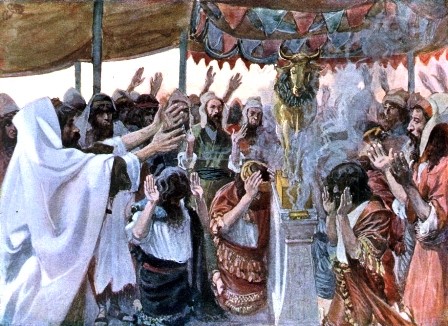 Introduction to 1st Kings
First Kings testifies to God's presence among Israel, but also shows just how far a nation can fall when He is ignored. First Kings begins at the end of David's reign, as his son Adonijah attempts to usurp the throne. Solomon however, is crowned king and he builds a temple for God. But after Solomon, the once-prosperous nation splits into two kingdoms. Most of the kings on both sides fail to follow God and allow idolatry to flourish. Meanwhile, prophets, most notably Elijah, boldly call unfaithful kings to account. The author of First Kings is unknown.
Background
The books of 1–2 Kings originally formed a single work, which was probably divided because its length required two scrolls. The division between 1–2 Kings is not based on a natural break in the text; it splits the story of Elijah between the two books.
The whole work of 1–2 Kings deals with the period from 971 BC (the transition from David to Solomon) to 586 BC (the Babylonian exile). First Kings covers about 120 years of that span, starting just before Solomon's accession and ending shortly after Ahab's reign over the northern kingdom (853 BC).
Key Lessons
First Kings profoundly illustrates how a lack of faith and fear of God, in national identity and leadership leads to failure.
First Kings presents: 1) leaders (on different levels) who, struggle for power rather than the will of God. 2) The consequences and results of a nation whose leaders fail to pursue and maintain a strong relationship with God.
First Kings leads us to reflect on what kind of people we will turn out to be. We can choose to stand nearly alone like Elijah, proclaiming righteousness in an unjust time, or we can choose to follow after failed leaders—or worse, become like them. The choice to follow the Lord—or not—is ours to make.
Key Scriptures To Consider Throughout This Study
Proverbs 16:12, "It is an abomination to kings to do evil, for the throne is established by righteousness."
Psalm 33:12, "Blessed is the nation whose God is the LORD…"
Psalm 9:17, "The wicked shall return to Sheol, even all the nations who forget God" (NASB).
Lesson Titles
Lesson 1: The Spiritual Strength of David Endures.
Lesson 2: The Growth & Development of King Solomon.
Lesson 3: The Rise & Fall of King Solomon.
Lesson 4: A Kingdom Divided: Rehoboam.
Lesson 5: A Kingdom Divided: Jeroboam I.
Lesson 6: Abijah/ Abijam: Courage & Power.
Lesson 7: Asa: Stay Humble.
Lesson 8: Five kings of Israel: A Throne Should be Established in Righteousness.
Lesson 9: Ahab: The Tragedy of Israel.
Lesson 10: Elijah: The Lamp in Israel.
Lesson 11: Jehoshaphat: "Some Good is Found in you."
BEGINNING APRIL, 2019
This link takes you directly to the company website responsible for the production and sale of this book. This company has no ties to our church. In no way whatsoever do we profit from your purchase.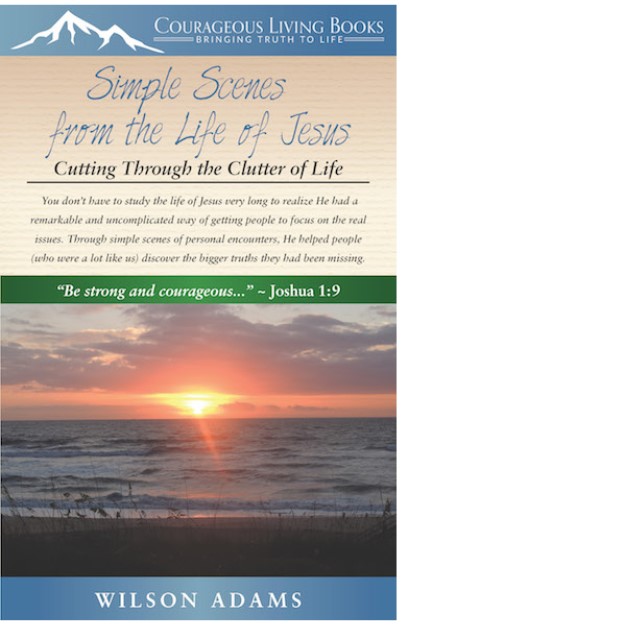 You don't have to study the life of Jesus very long to realize He had a remarkable and uncomplicated way of getting people to focus on the real issues. Through simple scenes of personal encounters, He helped people (who were a lot like us) discover the bigger truths they had been missing.
Table of Contents
Chapter 1: Follow Me (Luke 9:23)
Chapter 2: "Lord, Teach Us to Pray" (Luke 11:1–10)
Chapter 3: Are You Listening? (Mark 4:1–9)
Chapter 4: The Second Most Stressful Day (Matt. 14:13–21)
Chapter 5: If You Want to Walk on Water, You've Got to Get Out of the Boat (Matt. 14:22–23)
Chapter 6: What Do You See? (Mark 8:22–25)
Chapter 7: Majesty on the Mountain (Matt. 17:19)
Chapter 8: Straight-Talk About Forgiveness (Matt. 18:21–35)
Chapter 9: The Gospel According to Jesus (Matt. 19:16–22)
Chapter 10: The King on a Donkey (Matt. 21:1–17)
Chapter 11: The Lord of the Gift (Matt. 25:14–29)
Chapter 12: The Reality of Compassion (John 12:1–8)