We are currently studying:
"Simple Scenes From The Life Of Jesus."
This link takes you directly to the company website responsible for the production and sale of this book. This company has no ties to our church. In no way whatsoever do we profit from your purchase.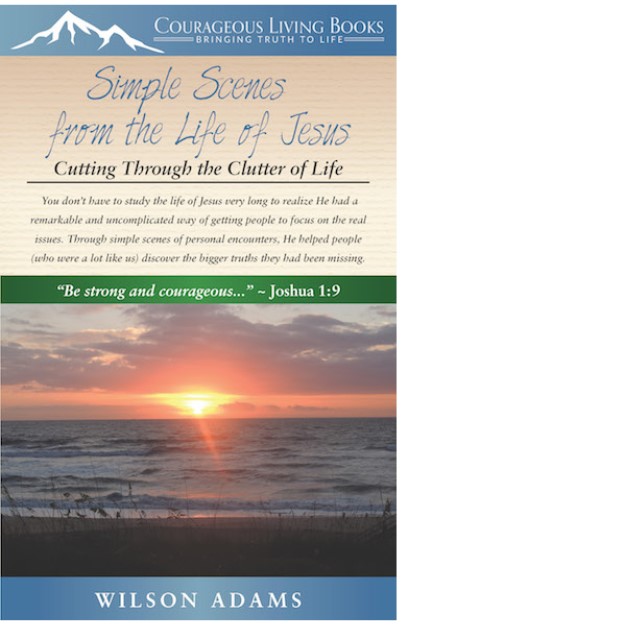 You don't have to study the life of Jesus very long to realize He had a remarkable and uncomplicated way of getting people to focus on the real issues. Through simple scenes of personal encounters, He helped people (who were a lot like us) discover the bigger truths they had been missing.
Table of Contents
Chapter 1: Follow Me (Luke 9:23)
Chapter 2: "Lord, Teach Us to Pray" (Luke 11:1–10)
Chapter 3: Are You Listening? (Mark 4:1–9)
Chapter 4: The Second Most Stressful Day (Matt. 14:13–21)
Chapter 5: If You Want to Walk on Water, You've Got to Get Out of the Boat (Matt. 14:22–23)
Chapter 6: What Do You See? (Mark 8:22–25)
Chapter 7: Majesty on the Mountain (Matt. 17:19)
Chapter 8: Straight-Talk About Forgiveness (Matt. 18:21–35)
Chapter 9: The Gospel According to Jesus (Matt. 19:16–22)
Chapter 10: The King on a Donkey (Matt. 21:1–17)
Chapter 11: The Lord of the Gift (Matt. 25:14–29)
Chapter 12: The Reality of Compassion (John 12:1–8)